What Do I Do if My Insurance Company Is Acting in Bad Faith?
Dec. 14, 2020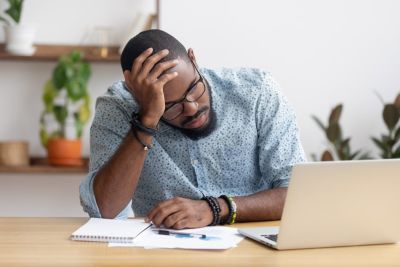 Insurance bad faith takes many forms, including unreasonable delays and denials of legitimate claims. You may find yourself speaking to a different adjuster during every interaction, while the claim goes nowhere. Your claim may be denied for reasons that are unclear or contradict the policy. Whatever the reason, if you suspect your insurance company is engaging in bad faith or otherwise violating the law, there are a few considerations to keep in mind.
First, if you do not already have one, request a complete copy of your policy. Coverage decisions may turn on the details of the language in your policy. You need to know exactly what is covered, what is not covered, and what rights you have.
Second, remember that the insurance policy is a contract. That means it is binding on the insurance company—and on you. Even if you believe the company has breached the contract, you should keep up your end of the bargain, at least until you've gotten advice from an attorney. That means that in most cases, you should continue to make required premium payments and cooperate with the company on all aspects of the claim.
Third, create a paper trail. If possible, communicate with the company only in writing and save copies of all communications to or from the company. Keep copies of any photographs, documents, reports, estimates, receipts or other records you provide to the company. If you do speak to an adjuster on the telephone, take detailed notes of the conversation, including the date, time, and name of the person you spoke with.
Finally, consult with an attorney who represents exclusively policyholders, not insurance companies, and who is familiar with insurance bad faith law. When you meet with the attorney, bring a copy of your declarations page, policy documents, and all written communications with the insurance company. This will allow the attorney to evaluate your case and recommend a course of action.