Suing the New Mexico Department of Corrections
Oct. 5, 2021
Were your rights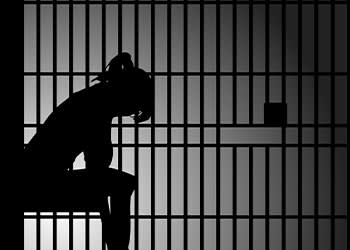 or those of a loved one violated by the New Mexico Department of Corrections (NMCD)? If so, you should take immediate action to ensure that you do not lose the chance to pursue a claim. Unfortunately, there are many obstacles to justice for those harmed by NMCD and the private prisons it contracts with. Some of these barriers are legal; some are due to obstruction by NMCD and the private prisons.
Depending on what happened, you may have claims under federal law, state law, or both. New Mexico recently passed a new civil rights law, which greatly expanded the availability of justice for those harmed by NMCD. The new civil rights law only applies to constitutional violations which occurred July 1, 2021, or later. The new law allows recovery of compensatory damages as well as attorney fees and costs.
Under both federal and state law, a prisoner who wants to pursue a claim must first exhaust the prison grievance process. This requirement comes from the Prisoner Litigation Reform Act and a similar statute in state law. Satisfying this requirement means filing an informal complaint, filing a formal grievance, and filing an appeal. An informal complaint must be filed within 5 days of the wrongful act or conduct by the prison or its contractors. The formal grievance must be filed within 5 days of the answer on the informal complaint. The appeal must be filed within 5 days of the answer on the formal grievance. Time is of the essence! These deadlines are short, and unfortunately, failure to comply with them can be a complete bar to recovery. Many potentially good cases have become non-viable because prisoners did not follow the grievance process. That said, NMCD or its contractors interfered with your ability to pursue the grievance process, you should speak to an attorney about your options. Never assume that you do not have case.
To sue NMCD for state law tort claims, such as injuries or false imprisonment, the prisoner must file a Tort Claims Notice. The law only gives 90 days for the filing of this notice, and there are strict requirements about which agencies must receive notice. If these requirements are not met, the claims may be barred. Contact a civil rights attorney as soon as possible after the event to ensure that all requirements are met.
Investigating a claim against NMCD often means gathering extensive records. Many of these records can be obtained under New Mexico's Inspection of Public Records Act (IPRA). New case law makes clear that in general, private contractors must also disclose records they hold on behalf of public agencies. This makes IPRA a powerful tool for the investigation of civil rights claims. When NMCD fails to comply with its duties under IPRA, there may be a separate case under IPRA, in addition to the civil rights case.
Even with New Mexico's new civil rights law, cases against NMCD and the private prisons can be technical and challenging. This is because even where it's clear what happened, there are legal obstacles to justice for prisoners. If you or a loved one has a potential case due to misconduct by NMCD or its contractors, it is important to speak with a civil rights attorney. Stalter Law LLC offers free consultations and takes many cases on contingency. We would be happy to review your file and discuss your options with you. It is important to act quickly. Please call today.