Rideshare Collisions
Nov. 30, 2020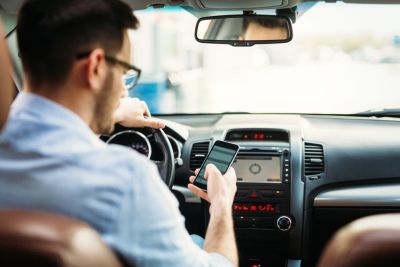 Do you drive for a rideshare app such as Uber or Lyft? Have you looked at your automobile insurance policy? Will you be covered if you get in an accident while driving for the app?
It may surprise you to learn that New Mexico law generally allows insurance carriers to exclude many types of coverage if the insured vehicle is being used for business purposes, including rideshare apps. In fact, the Mandatory Financial Responsibility Act, the law that requires all vehicles on the road to be insured, allows carriers to write business-use exclusions into their policies.
That means that if you cause an accident while driving for a rideshare app, your personal automobile policy may not have to defend you against claims from your passengers or others. The New Mexico legislature, however, recently enacted a new law that requires rideshare app companies to provide liability coverage for their drivers.
What if you are injured due to the negligence of another driver? If that driver has liability coverage, you will likely be able to make a claim. If that driver is uninsured, you may be able to make a claim under your own uninsured motorist coverage. Insurance carriers may attempt to deny coverage, but courts have rejected business-use exclusions for uninsured motorist coverage.
Ultimately, the coverages available to you will depend on the specific facts and circumstances of the collision, the apps that were involved, and the specific terms of your policy. To make sure you get all the benefits to which you are entitled, consider consulting an insurance attorney who represents policyholders.